All of our Queens are on the active register and live indoors with us as part of our family, because 1st and foremost they are our much loved pets, unless they are out playing with Gizmo. Unfortunately Gizmo, because he is a stud, he has to live in his own quarters outside, as he could spray and get into all sorts of mischeif with the girls. We have him in everyday to spend time with him and we keep a watchful eye in case he makes a mess. He has a heated house with a run, with toys, a bed and a scratching post. So it's like home from home. We have enough girls, meaning one is normally out playing with him so he doesn't get lonely.
The average price for a pet Ragdoll kitten is between £600 and £700, Sometimes more if they are for breeding/show/or very rare colours. If the price is too good to be true, then you could be buying a whole lot of trouble. As a general guide never buy a kitten with "no papers" or not "GCCF" reg "but both parents are". Ask yourself why isn't the kitten. They will probably tell you it's because it's too expensive to register them....It's not, £9 per kitten and it's all part of the price. If it's not registered with the GCCF, it probably isn't pedigree. Do you really want to pay £300 upwards for a moggy that looks like a Ragdoll?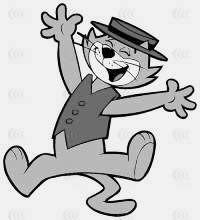 *Gillingham** Kent * * UK * * Mobile 07769606096 *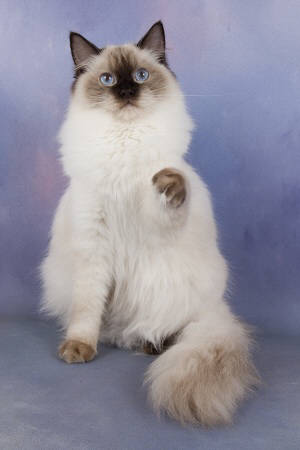 Not one of our kittens ever see a cattery or are put outside. They are used to children of all ages, the vacuum, the telly and visitors. They are handled all the time making them very sociable and confident. They leave us fully vaccinated, wormed, with their five generation pedigree and registered with the GCCF. We supply advice sheets, food, kitten agreements, after care and advice. They know how to use litter trays of all types and scratching posts. All the usual things you should expect when buying a Ragdoll, we offer.
We are hobby breeders, and get a lot of pleasure breeding and showing our cats and kittens. We are constantly trying to improve the Ragdoll breed, their type, profile, health and temperament. We are fulll registered breeders and proud memebers of The British Ragdoll Cat Club.
We have achieved so much since we started breeding and showing. We now have one Grand Champion and five champions, that were born and raised here with us. We have also bred a lilac champion. Making her only the 2nd ever lilac to become a champion! They are now producing our next generation of champion quality kittens. So Startopcat have officially put our stamp on the Ragdoll breed. We look forward to future achievements!