Blue Colourpoint Carrying Chocolate (DNA Tested and Proven)

Teddy is a Grand Champion! Teddy was born here with us, a really stunning boy with beautiful blue eyes and colourings. He is a very affectionate outgoing cat.

I have given him the same name as Barney.

Barneys Kennel Club name was DansDelight, now Teddy has the name DansDelight registered with the GCCF so a bit of Barney lives on.
Please note Teddy is a closed stud, there is no exception to this, as we do not want to risk any germs or viruses being brought into our home.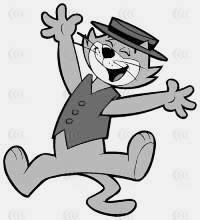 *Gillingham** Kent * * UK * * Mobile 07769606096 *
Grand Champion Startopcat Dansdelight-Jnr
(Or as he is known at home)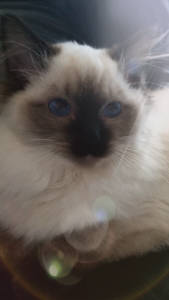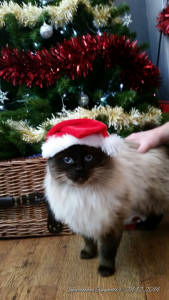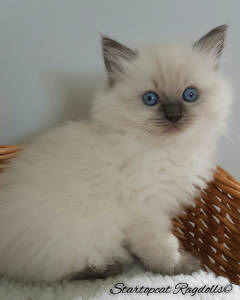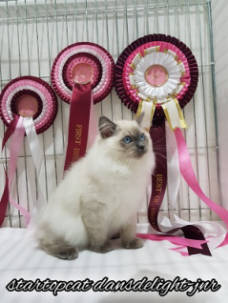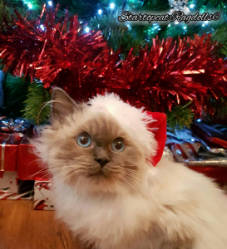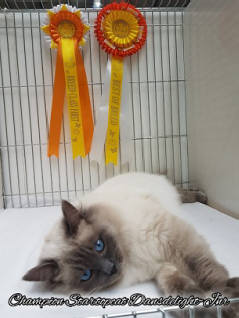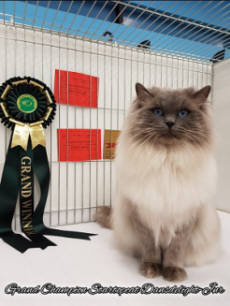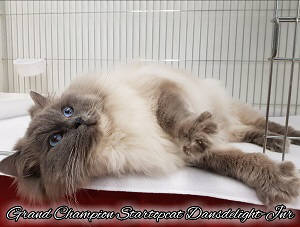 Teddy the day he became a champion! 08/07/17
Teddy the day he became a Grand Champion! 16/12/17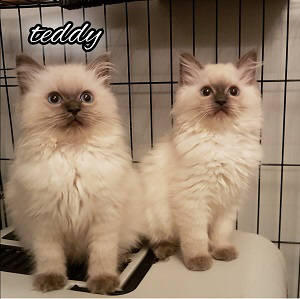 Mummy is Tia AKA Champion Startopcat Pride-N-Joy
Daddy Is Gizmo AKA
Grand Champion Dansdelight
Teddy and his litter brother above. Teddy enjoying his new title of Grand Champiin below. Making us and his mum and dad so very proud.